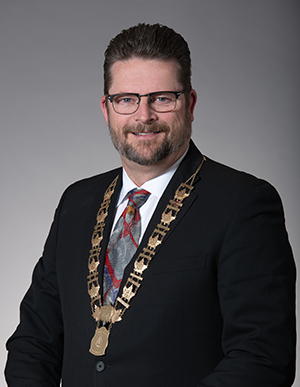 Dr. Alexander (Sandy) Mutchmor, President
The Canadian Dental Association (CDA) is pleased to announce the appointment of Dr. Alexander (Sandy) Mutchmor of Winnipeg, Manitoba, as the CDA President for 2019-20. Dr. Mutchmor graduated from the University of Manitoba College of Dentistry in 1983 and continues to practice general dentistry in Winnipeg.
Throughout his career, Dr. Mutchmor has given back to the dental profession, starting at the University of Manitoba where he served four years as the CDA class representative. He went on to serve as a Board member of the Winnipeg Dental Society and the Manitoba Dental Association (MDA) and led both organizations as President. Dr. Mutchmor was first appointed to the CDA Board of Directors in 2011.
As CDA's 100th President in the Association's distinguished history, Dr. Mutchmor will lead the organization in its mandate as the national voice for dentistry, dedicated to the advancement and leadership of a unified profession and to the promotion of optimal oral health, an essential component of general health. He looks forward to meeting with MPs and government officials during CDA's annual Days on the Hill event, on May 14-15, 2019.