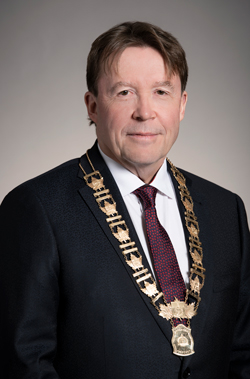 Dr. James Armstrong, President
The Canadian Dental Association (CDA) is pleased to announce the appointment of Dr. James (Jim) Armstrong as the CDA President for 2020-2021. Dr. Armstrong graduated from dental school at the University of British Columbia (UBC) and practices general dentistry in Vancouver, BC.
Dr. Armstrong was first appointed to the CDA Board of Directors in 2013. He has been involved in organized dentistry for numerous years, serving on a range of committees and task forces at provincial and national levels. Jim also served as President of the British Columbia Dental Association. Dr. Armstrong is a fellow of the American College of Dentists, and when he is not practising dentistry, he teaches at the UBC Sauder School of Business.
As CDA President, Dr. Armstrong will lead the organization in its mandate as the national voice for dentistry, dedicated to the advancement and leadership of a unified profession and to the promotion of optimal oral health, as essential component of general health.