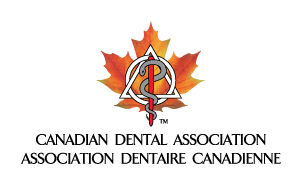 September 21, 2021 - Ottawa, ON: The Canadian Dental Association (CDA), the national voice for dentists across Canada, is calling on the immediate action of the provincial and territorial governments to mandate COVID-19 vaccinations for health care workers, including oral health care professionals. Oral health care professionals include dentists, dental hygienists, dental assistants, dental therapists, and all other dental office workers such as office managers, reception staff, and those working in acute and long-term care settings.
Oral health care professionals work on the front lines with the Canadian public, directly providing them with urgent, emergent, and routine oral health care each day, helping to keep patients out of hospitals and emergency rooms. Representing approximately 21,000 dentists, the CDA is committed to reducing the spread of COVID-19 and the need for hospitalizations, and to further strengthen Canada's pandemic management efforts to combat new, highly transmissible variants of the virus.
"Safeguarding the public's oral and overall health has always been dentistry's highest priority. As oral health care providers, we have a fundamental duty of care to protect the health and safety of patients and the public," says Dr. Richard Holden, CDA President. "This duty of care should include full vaccination of the entire oral health care team, mandated by provincial and territorial governments."
With serious illness related to COVID-19 infection increasingly concentrated among the unvaccinated, it is even more important for Canadians to get fully immunized against the virus. That is why, in addition to calling on provincial and territorial governments for vaccinations to be mandatory for health care workers, including oral health care professionals, the CDA also urges all unvaccinated and under-vaccinated Canadians to book their first- or second-dose appointments now, and to discuss any concerns with their health care provider.
Along with getting vaccinated, it is important to follow all local and provincial public health protocols during the pandemic.
Dentists are highly skilled infection prevention and control (IPAC) experts and are leaders in implementing the latest IPAC protocols and procedures. Patient safety comes first, and thanks to the additional precautionary measures that have been put in place, the provision of essential oral health care has continued throughout the pandemic.
About the Canadian Dental Association
The Canadian Dental Association is the national voice for dentistry dedicated to the promotion of optimal oral health, an essential component of general health, and to the advancement and leadership of a unified profession. CDA is a federation of Canada's provincial and territorial dental associations, representing over 21,000 practising dentists from coast to coast to coast.