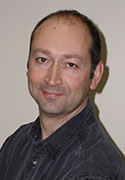 McGill University announced the reappointment of Dr. Paul Allison as dean of the faculty of dentistry, for a 5-year term.
Under the leadership of Dr. Allison, the faculty "developed a revitalized curriculum that utilizes the latest approaches to dealing with oral health, relies on innovative teaching and learning, and emphasizes the fundamental importance of ensuring that all members of our society, regardless of their economic standing, have access to dental care," noted the university.
Dr. Allison is internationally recognized for his commitment to improving oral health for people and communities with limited access to care. He received in the 2012 Network on Oral and Bone Health Research's Micheline-Blain Award in recognition of his contribution to the advancement of research and development of oral health care programs.