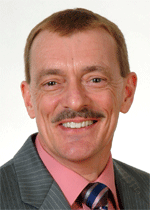 Dalhousie University reappointed Dr. Tom Boran dean of the faculty of dentistry, for a 5-year term.
Under the leadership of Dr. Boran, the faculty celebrated the 100th anniversary of its first graduating class and received the ADEAGies Foundation's William J. Gies Award for achievement as an academic dental institution—a first in Canada.
Dr. Boran is a recognized scholar and has received several awards for his teaching achievements from the Dalhousie Dental Student Society (1992 and 1996) and the Association of Canadian Faculties of Dentistry (1996 and 2005).