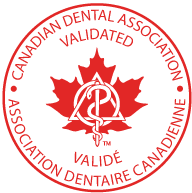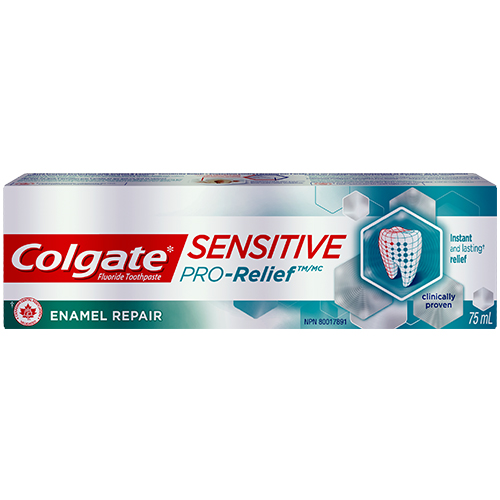 Colgate Sensitive Pro-Relief Enamel Repair Toothpaste
CDA Seal Statement
Brief Description of Product
Colgate Sensitive Pro-Relief Enamel Repair sensitivity toothpaste remineralizes the enamel and makes teeth more resistant against repeated acid attacks more effectively than fluoride alone.
Directions for Use
For instant relief, apply directly to the sensitive tooth with fingertip and gently massage for 1 minute. Brush twice daily and use regularly for lasting sensitivity relief and cavity protection. Consult a dentist if tooth sensitivity or pain persists for longer than 4 weeks. For best performance keep cap closed when not in use. Use top of cap to open safety seal.
Ingredients
Active Ingredients:
Arginine 8% w/w, Sodium Monofluorophosphate 1.1% w/w, Calcium Carbonate 35% w/w.
Inactive Ingredients:
See package for details.
Label Warnings
Recommended for adults and children 12 years and older. Do not swallow toothpaste. Keep out of reach of children under 6 years. If more than is used for brushing is accidentally swallowed, get medical help or contact a Poison Control Centre immediately.
Company Information
Colgate Palmolive Canada