The CDA/Dentsply Sirona Student Clinician Research Program provides an opportunity for one dental student from each accredited dental school in Canada to participate in a national clinical research competition.
Managed by the Canadian Dental Association (CDA) and sponsored by Dentsply Sirona – Canada and International divisions (Dentsply Sirona), the program is held in conjunction with CDA's annual convention. The purpose of the program is to stimulate ideas, improve communication and most of all, increase student involvement in the advancement of the dental profession.
Method of Selection
Judging of Clinics
Prizes
More Information
2019 Program
2018 Winners
Method of Selection
Each year, CDA and Dentsply Sirona forward an Invitation to the deans of the 10 accredited dental schools in Canada. Each school may select one student to participate in the CDA/Dentsply Sirona Student Clinician Research Program. The selection is determined separately by each dental faculty. Students should contact their faculty for more information on how the selection process is conducted at their school.
The participating student clinician must be an undergraduate at the time of selection by his or her school. Dentsply Sirona provides funding for the qualifying students' airfare and travel expenses to the convention.
Judging of Clinics
Student clinicians provide a presentation (5 to 7 minutes) in one of two categories — 'clinical application and techniques' or 'basic science and research' — to a panel of qualified judges. Students must identify the purpose of the study, provide background information, outline how the study was conducted, and report on the results of the study and its possible significance.
Using established criteria, the judges evaluate the subject matter, oral presentation and visual presentation of each clinician. The judges then select a first and second prize winner among all competitors on a total point basis, regardless of category.
Prizes
Following the program, CDA and Dentsply Sirona host an awards ceremony in honour of all student clinicians participating in the program. The winners are announced during the Awards Reception. Dentsply Sirona provides all awards and prizes. This year, the CDA/Dentsply Sirona Awards Ceremony will be held on Friday evening.
The first prize is an expense-paid trip to the American Association for Dental Research (AADR) Annual Meeting, where the student clinician will make his or her winning presentation on a non-competitive basis, as part of the AADR's scientific program.
The second prize is $1000 cash. All participants receive a certificate of appreciation from CDA and Dentsply Sirona for their contribution to the program.
More Information
Faculty members or students seeking further information about the CDA/Dentsply Sirona Student Clinician Research Program are invited to contact:
Monique Bouchard
Coordinator, Dental Academia and Health Informatics
Canadian Dental Association
1815 Alta Vista Drive
Ottawa, ON K1G 3Y6

Tel.: (800) 267-6354, ext. 5001
Fax: (613) 523-7736
Email: reception@cda-adc.ca
2019 Program
In 2019, the CDA/Dentsply Sirona Student Clinician Research Program will be held during the 2019 Canadian Dental Association (CDA) Convention hosted at the 2019 Saskatchewan Oral Health Conference (2019 CDA at SOHC), at TCU Place in Saskatchewan, SK, from September 12-14, 2019. The program features presentations by student clinicians from Canadian dental schools. Introduced in 1971, the CDA and Dentsply Sirona continue to work together to motivate and recognize hundreds of bright young minds to investigate new approaches to a wide range of oral health concerns.
The closed judging session will take place on the afternoon of Thursday, September 12. Convention attendees will have the opportunity to view the presentations and speak to the student clinicians during the open session on Friday morning. An additional open session on Saturday morning is to be confirmed. The session room will be announced as soon as possible.
Details on the convention can be found at the following web site: https://www.cda-cdss.ca.
Schedule – subject to change
Wednesday, September 11
Various
Arrival
Thursday, September 12
Morning
Orientation Session
Lunch
Open
Afternoon
Closed Judging Session
Evening
Visit tradeshow
Friday, September 13
Morning
2019 CDA at SOHC Keynote Speaker – Jon Montgomery
Open Session
Lunch
Pierre Fauchard Academy Awards Luncheon (By invitation)
Evening
CDA/Dentsply Sirona Awards Ceremony (By invitation)
2019 CDA at SOHC Convention Social Event
Saturday, September 14
Morning
Participate in sessions
Lunch
Included in registration fee
Afternoon
Departure
Student Clinicians and Presentation Titles
Note: Student faculty affiliation is withheld until after the judging session.
Amr Alsabbagh, DDS 2020

Title: Surrogate markers for high risk human papillomavirus infection in oral epithelial dysplasia

Vicky Arrata, DMD 2021

Title: Inhibition of oral C. albicans infections by Amphotericin B controlled release

Amélie Fournier, DMD 2019

Title: Dentists' role when treating people with eating disorders: patients' perspective

Dylan Jackle, DMD 2020

Title: Effect of Sports Drinks on Salivary pH in Long Distance Runners

Da In Kim, DDS 2020

Title: Relationship between CBCT Skeletal/Dental Dimensions and 3D Radiographic Soft-Tissue Equivalents

Nihad Ladoul, DMD 2021

Title: Overexpression of Pitx1 Induces Periodontitis-Like Phenotype in Transgenic Mice

Anish Nanda, DDS 2020

Title: IQGAP1 associates with Flightless in collagen remodeling by fibroblasts

Derek Oryniak, DMD 2021

Title: Differences in Plaque Microbiota Between Sex with Early Childhood Caries

Donovan Shire, DMD 2020

Title: Effect of Sports Drinks on Salivary pH in Long Distance Runners

Michael Siarkowski, DMD 2021

Title: The State of the Art in Teaching Caries Control Agents

Duke Young, DMD 2020

Title: Effect of Sports Drinks on Salivary pH in Long Distance Runners

Ellen D. Woodworth, DDS 2020

Title: Investigating Perceptions on Parental Presence in the Dental Operatory
2018 Winners
The 2018 CDA / Dentsply Sirona Student Clinician Research Program was held during the Canadian Dental Association (CDA) Convention hosted by the Dental Association of Prince Edward Island (DAPEI), at the PEI Convention Centre in Charlottetown, Prince Edward Island. Here are the abstracts of the winning presentations.
First Prize
Factors affecting the degree of conversion of universal adhesives
Natalie Rosenthal (Manitoba 2019); Dr. Cristina Fiuza, Dr. Asmaa Haimeur (faculty collaborators); Dr. Rodrigo França (faculty advisor).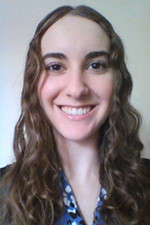 Problem
Universal adhesives are advertised as having a simplified application technique, however all still require multiple steps. This study tested the effect of solvent evaporation, oxygen inhibition layer (OIL) formation, and curing time on the degree of conversion (DC) for the dental adhesives given the following acronyms: AB, PB, iBU, SBU, and OC.
Methods
Adhesives were rubbed onto a glass slide for 20 s, then air blown for 5 s or 40 s. Some samples had an Epitex strip (Anaerobic) placed over the adhesive before polymerization, while the other group of samples were cured without an Epitex strip (Aerobic). Samples were light cured for 10 s, 20 s, or 40 s (n=4). The DC was measured using Fourier transmission infrared spectroscopy (FTIR). Results were analysed with 3-way ANOVA and Tukey post-hoc test (α=0.05).
Results
Curing under anaerobic conditions significantly increased the overall mean DC for all tested adhesives. A higher DC can be obtained by increasing solvent evaporation time for AB, iBU, SBU, and increasing curing time for all the adhesives, except iBU. Some universal adhesives benefit from a different application process than the manufacturers' instructions.
Second Prize
Investigating Noise-Induced Hearing Loss in Dental Education and Dentistry
Kellie Zelmer (Dalhousie 2019), Dr. Cynthia Andrews (faculty advisor).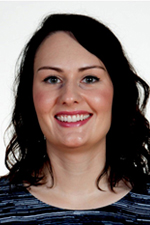 Problem
Noise-induced hearing loss (NIHL) can be an occupational hazard associated with the practice of dentistry. Unfortunately, this is not common knowledge among practicing dentists, nor is it taught in the vast majority of dental curricula. NIHL cannot be reversed, but it can be avoided if dental students and practicing dentists are properly educated on this topic.
At a dental school, with a recently renovated clinic, we questioned as to whether noise exposure is at a safe level and whether current dental students are aware of the potential risks associated with dental noise exposure.
Methods
Ethics approval was obtained to measure noise levels in a dental school educational setting and for the distribution of an online survey to dentistry students regarding their daily exposure to noise, self-reported experiences regarding their hearing, and awareness of NIHL. Survey data were analyzed using descriptive statistics for quantitative results and thematic analyses for qualitative results.
Results
Noise levels in the new dental school practice settings were below 85 dB and are considered within safe limits. However, approximately one third (28%) of dental students reported experiencing non-auditory effects such as an increase in anxiety, stress, frustration, irritation and/or difficulty focusing when operating due to the noise, and over half reported (52%) warning signs of hearing loss. There is a lack of knowledge about NIHL and dentistry with over half (55%) of students reporting being not aware. After completing the survey, the majority (80%) of students felt that their dental education should include the risks associated with NIHL in dentistry.